WHAT MAKES POWER SO POWERFUL?
POWER THEME FEATURES
We have done all the magic behind the scenes. Simply use the HubSpot drag-and-drop editor and our countless module-options to create and customize your website with ease.
Easily switch between various layouts, dark/light color scheme, CTA-styles, padding, and many more. Configure backgrounds with custom color, gradient, image or video.
Your website will look stunning on all devices. Interactive elements enrich the mobile experience. Don't worry, font-sizes and paddings are adapted accordingly.
POWER is multi-language ready. All standard texts in the modules are translatable. Once translated you can switch the languages directly from the header bar.
Optimized to work with all common browsers used by your customers and partners: Chrome, Firefox, Safari, Internet Explorer 11, Edge, and Opera.
We made sure that your website also looks perfect on displays with higher pixel density while having an eye on the performance of your website.
Free consultations: 15-minute pre-purchase and 2-hour after-sale. Free live- chat and e-mail support. Refundable purchase. Customization services.
Our documentation is detailed and covers all features of POWER. We constantly improve it based on your requests to ensure enjoyable usability.
Create amazing content 10X faster
Jaeves AI is an AI Content tool that can help you with a variety of writing tasks, from writing blog post, creating better resumes and job descriptions to composing emails and social media content, and many more. With 90+ templates, Jaeves AI can save you time and improve your writing skills.
"I am absolutely impressed with Jaeves AI as an exceptional AI copywriting tool. I wholeheartedly recommend this tool to anyone seeking to enhance their writing abilities or seeking creative inspiration for their business endeavors."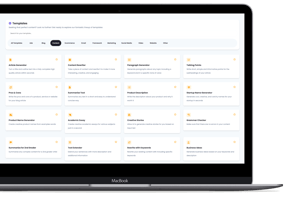 Write 10X cleaver and Faster
and harness the power of our AI Content Creators to effortlessly attract and convert high-quality leads.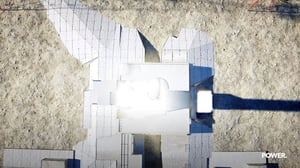 TAKE OFF WITH POWER!
You will work with a unique, beautiful, and complete theme made entirely for the HubSpot CMS.